LSUA Writing Center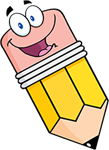 On-Campus Location
first floor of the Bolton Library
On-Campus Hours: Fall Semester 2023
Mondays 10:00am -12:00pm & 2:00pm - 4:00pm
Tuesdays & Thursdays: 9:30am-2:00pm
Wednesdays: 10:00am - 4:30pm
Fridays: 10:00am-12:00pm
**Please arrive for your writing conference at least 30 minutes before the Writing Center closes.
Virtual Hours
Monday - Friday, hours vary to include evenings and early morning appointments. Visit the following link to view availabilities and schedule: http://lsua.it/writingcenter

Please email your essay to writingcenter@lsua.edu at least 12 hours prior to your appointment.
For more information
Writing Center phone: 318.427.4438
Writing Center email: writingcenter@lsua.edu
Contact: Catherine Kent, Professional Writing Tutor
Feel free to drop by the Library to check out our services!
For additional online writing assistance, access the Thinkingstorm tutoring service through your LSUA Moodle sign-in page.