Ceremony Location and Time
Spring 2020
Virtual Ceremony Link: LSUA Commencement wepage
Date: Thursday, May 14, 2020
Time: 10:00am
A Note to 2020 Spring Graduates
Dear Spring 2020 Graduation Candidates,
Congratulations! While we sincerely wish that we could host your graduation ceremony in person, we have decided that the Spring 2020 Commencement Ceremony will be hosted virtually in the best interest of our students, faculty, staff, and community during this national pandemic. The ceremony will take place on Thursday, May 14th at 10:00am. You can access the ceremony by clicking the following link: www.lsua.edu/Academics/Commencement. More information regarding the virtual ceremony will be sent out in the near future so please continue to monitor your mail and emails.
All Spring 2020 graduates are welcomed and encouraged to walk in our Fall 2020 Commencement Ceremony that will be held at the Rapides Parish Coliseum on Thursday, December 17, 2020. More information regarding the Fall 2020 ceremony can be found on our commencement website and updates will be sent out as the date approaches.
ALL DIPLOMAS, HONOR CORDS, AND INFORMATION PERTAINING TO THE CEREMONY WILL BE MAILED to the mailing addresses on file for 2020 spring graduates. To update your mailing address, please log into Self-Service from the MyLSUA page, click the "My Profile" tab, and click the "Addresses" menu to change your mailing address.
We are looking forward to celebrating your achievements on May 14th at 10:00am. Be on the look out for a package containing a save the date card and a confetti popper for you to use when your name is called during the ceremony. We hope that you can take pictures and videos while popping your confetti poppers and send them to us or use the hashtag #GeneralsGrad2020 to post on social media.
Go Generals!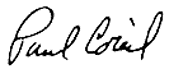 Paul Coreil, Ph.D.
LSUA Chancellor
Order of Ceremony
Awarding of Diplomas
Dr. Rowan will ask that degrees be conferred for associate degree candidates. After associate degrees are conferred, Dr. Rowan will ask that degrees be conferred for baccalaureate degree candidates too.

We ask that graduates use the confetti poppers that will be sent in the mail before the ceremony and take photos and videos as their names are called and post on social media with the hashtag #GeneralsGrad2020.
The recipients of the Chancellor's Award for the highest baccalaureate and associate degrees will be announced at a later date.
Ceremony Live Streaming
The ceremony will be streamed live. Follow this link www.lsua.edu/academics/commencement to watch the ceremony in progress.
After the ceremony a recording of the ceremony will be available for an allotted time for your viewing pleasure.
Fall 2020 Commencement
Location: Rapides Parish Coliseum
Date: Thursday, December 17, 2020
Time: 10:00am (Graduates should report by 9:00am for lineup)