LSUA logos are the cornerstone of the LSUA brand. Their use represents our excellence in academics, research, outreach, and athletics to audiences worldwide. These logos are distributed by both the LSUA Office of Marketing and Strategic Communications which manages the use of the logo by campus communities and external consultants providing professional services to the university; and the LSU Office of Trademark Licensing, which manages the use of LSU marks for retail sales and by entities in contractual partnerships with LSU.
If you are an external consultant, vendor, or any entity not directly affiliated with LSUA, please contact us or the LSU Office of Trademark Licensing to inquire about obtaining permission to use the LSUA logo. Students and student groups are not permitted to use the LSUA logo.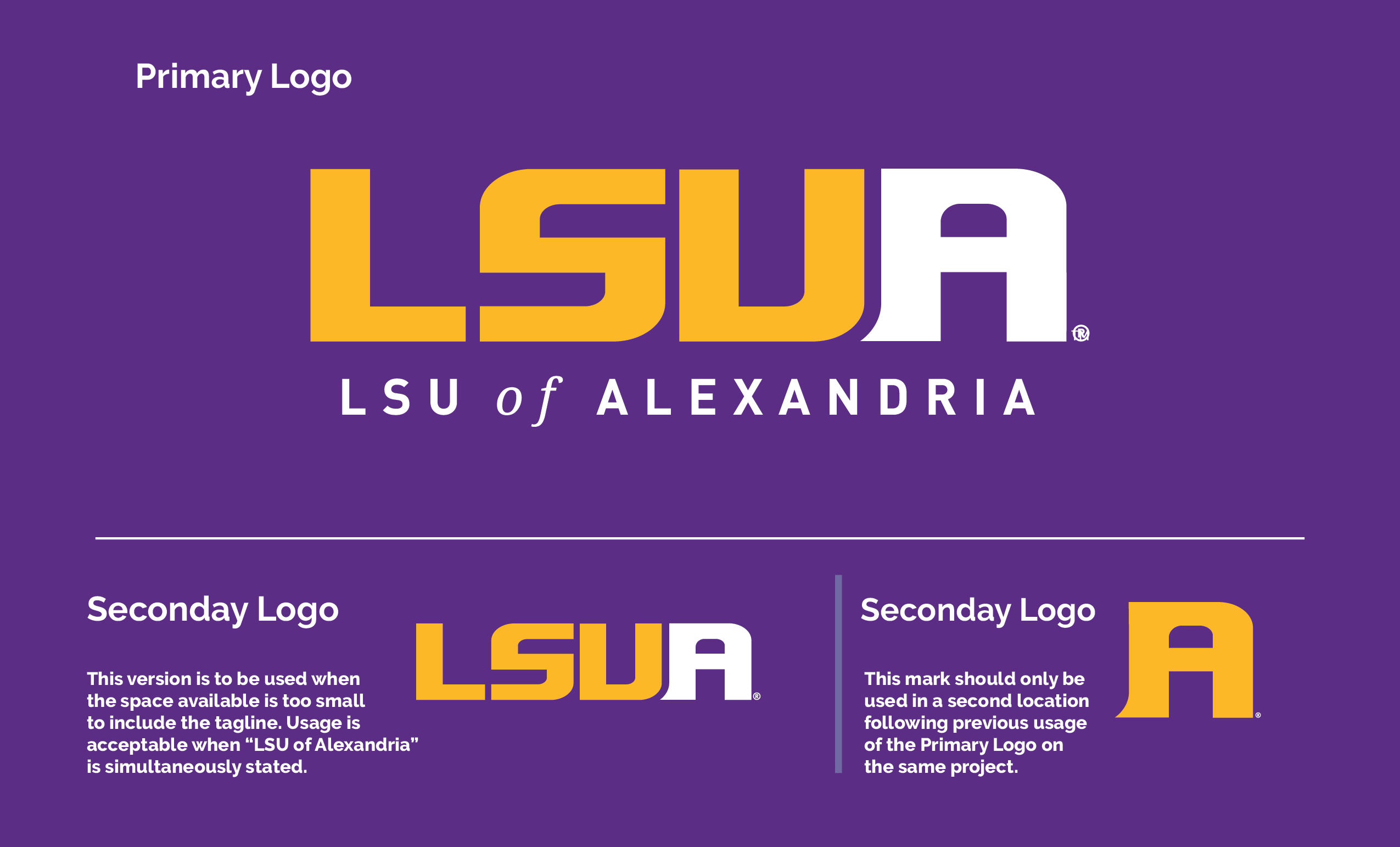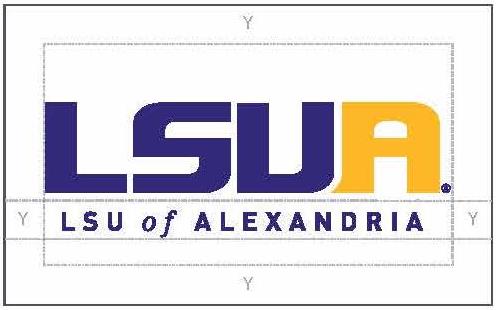 The dotted line shows the protected area around the Primary Logo. This ensures that no other graphic elements interfere with the clarity and integrity of the LSUA letters. At no time is placing anything in front of, adding a stroke or outline to, or adding gradients, patterns, or effects permissible for any logo on this sheet.
Click here to view additional Usage Guidelines.
For more information contact Sarah Black, sblack@lsua.edu or (318) 427-4407.