About the Program
Department: Education
Degree: Bachelor of Science in Kinesiology with a concentration in Sports Management
Credits for Degree: 120
Pathway to success
The educational experience offered by the program facilitates the development of students' analytical and critical thinking capabilities as well as enhances oral and written communication skills. The program is designed to create an integrated academic learning environment for analyzing and resolving challenges in the sport industry. As students move through the program, they learn through a variety of mediums including lectures, projects, independent research, and practical experience through event and program execution and design. Students also have the option to complete an internship for career preparation.
The Sport Management professor at LSUA possesses expertise in a variety of areas acquired through their practical experiences in the sport industry. This experience allows the professor to provide students with unique insight into the industry and enriches students' learning experiences by integrating their knowledge of the industry and their research expertise. The faculty is also student-centered indicating their dedication to student achievement and success.

A bright future
The sport industry is valued at over $400 billion, and its growth is expected to continue for their foreseeable future. This growth has produced an increase in employment opportunities resulting in a demand for individuals with advanced sport management degrees. So, whether a student's plans are to start his or her career or pursue a master or a doctoral degree, a LSUA's sport management concentration program will provide the students with the knowledge and skills to succeed.
If you have additional questions, please contact one of the following: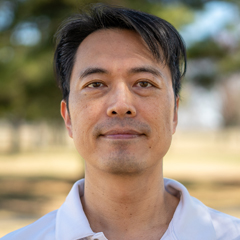 Doyeop Kim
Assistant Professor
Sports Management, Ph.D.
Office Phone: 318-473-6564
Email:
dkim@lsua.edu
Click here for CV