Career Fair

In 2023, The Career Center hosted its first-ever Spring Career Fair at LSUA, hosting 43 companies on the LSUA campus and over 300 motivated students who attended to learn about career opportunities locally, regionally, and nationally. A momentous day for our students and our employers that resonates with our C2C (Career to Curriculum). We want to thank all the companies, partners, and students who attended the LSUA Career Fair to make it a successful event for our community.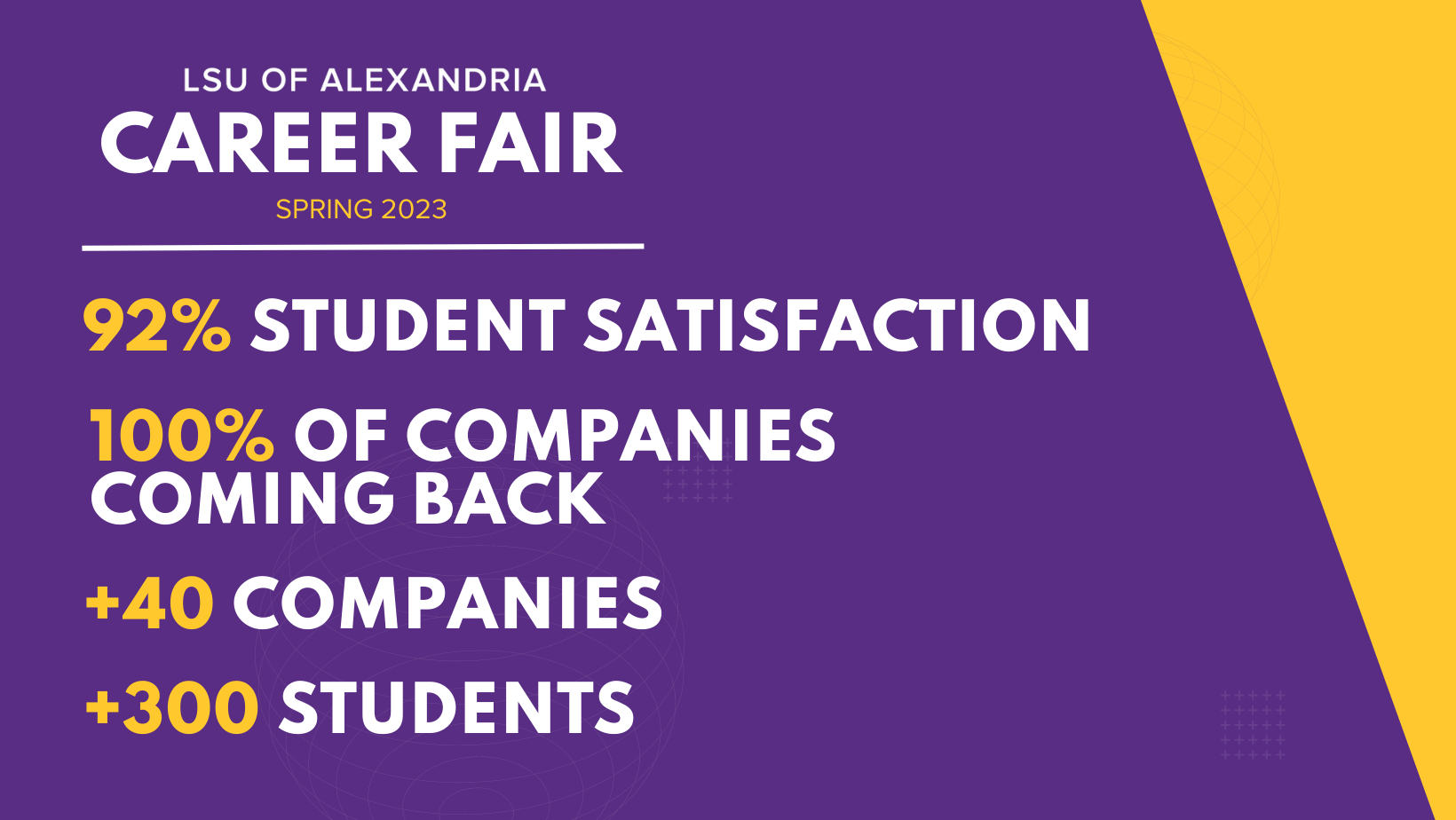 With over 92% of students surveyed being very or somewhat satisfied from their experience, 100% of the companies who participated in our survey saying they would want to come back for future career fair events, we are excited to keep making our events bigger and better as we expect to host our next Career Fair in Fall 2023.
As a leading academic institution in central Louisiana by breaking the enrollment record five semesters in a row and starting the construction of a Student Success Center, the LSUA Career Fair provides a unique opportunity for employers to meet and connect with a diverse pool of talented and highly motivated students and alumni. Whether you are looking to fill entry-level positions, internships, or graduate-level roles, this event is an excellent platform to showcase your company and recruit top talent.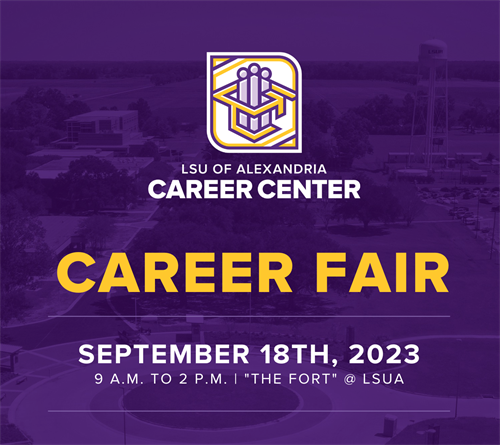 Career Center
Contact Us
Phone: (318) 473-6561
Email: careerdevelopment@lsua.edu
Office Hours
Monday - Friday: 8:00 AM - 4:00 PM

Campus Address:
8100 Hwy 71 South
Alexandria, LA 71302