Full Stack Software Developer Training Course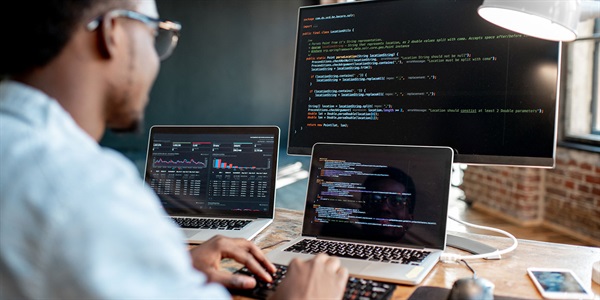 Become a Full Stack Developer
Full stack developers are the creative minds behind interactive web apps, and they are needed in every industry around the globe. This course will put you on an 18-month fast track to becoming a successful full stack developer by preparing you for your first job in the web development field with step-by-step instruction, 600 hours of in-depth training, expert instructor support, and a finished project for your portfolio — no previous experience needed!
"Recruiters want to see your code," said full stack developer student Mark M. "The course really helps show what type of developer you are."
This course is 100% online. Start anytime.
Continuing Education
Contact Information
Continuing Education and Community Outreach
8100 Hwy 71 South
Alexandria, La 71301
Phone: (318) 427-4441 or 318-599-9779
Email: continuingeducation@lsua.edu