Veteran's Benefits and TA
An LSUA Financial Aid Office Staff member serves as the Veteran Affairs School Certifying Officer and assists Veteran Students in obtaining funds through the various V.A. educational benefit programs, as well as programs for active duty, National Guard, and military reserve personnel and their families.
The various educational benefit programs, and resource information for each type of program that LSUA's financial aid office assists with are listed below. For additional resource information please visit our resource page.

VA Data Certification forms are required for each semester you wish to receive benefits at LSUA. The VA Data form can be found HERE.

LSUA will certify the enrollment from complete and valid VA data forms to the VA within 14 business days of receipt. Tuition and Fee amounts will not be reported to the VA until after the census date of the semester/term in question, based on instruction from the VA. This includes all sessions as well as 2 & 3 terms, all will be reported on the census date for the semester as a whole.
For a breakdown of LSUA's tuition and fees please click HERE.
If you have any questions regarding V.A. benefits or related awards please email us at financialaid@lsua.edu.
Military Education Portals
Contact: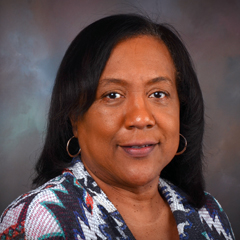 Patricia Alexander
Financial Aid Counselor - VA Certifying Official
*We strongly encourage students receiving Veteran benefits to also complete the FAFSA (Free application for Federal Student Aid) at FAFSA.gov. This determines eligibility for Federally funded grants and the ability to apply for Federal student loans. LSUA's school code is 002011.*
Other LSUA Services available to Military Service Members and Veterans
Other services available to military service members and military service veterans who are receiving or seeking Veterans Benefits or Tuition Assistance include academic advising, disability services, counseling, and career planning and placement. These services are provided by the Division of Enrollment and Student Engagement. The Division's main office is located is Room 206, Student Center (directly above the campus bookstore). Staff members are available Monday through Friday, 8:00 a.m. to 4:30 p.m. Appointments are preferred; walk-ins are welcome. After-hours appointments can be scheduled by calling (318) 767-2604. Contact information for the Division's individual staff members, including Retention and Advising Specialists, Counselors, and the Coordinator of Disability Services, is available at this link:
http://www.lsua.edu/campus-life/dose/staff
If you are a first-time freshman or a transfer student with under 30 earned hours, you can schedule an advising appointment from the Advising Scheduling webpage: http://www.lsua.edu/campus-life/dose/css/advising. Advising appointments can be conducted in person or, if you do not live locally, by Zoom or telephone.
If you are transfer student with 30 or more hours, you will be advised by a faculty member in your academic department. Contact information for each academic department is available at http://www.lsua.edu/academics/departments.
Questions
Financial Aid Office: (318) 473-6423 Email: financialaid@lsua.edu