What is Leadership Central Louisiana?
Leadership Central Louisiana is an innovative program designed to take current or potential leaders to the next level - preparing participants for new challenges and providing the skills and exposure needed to add leadership equity to any business or organization. The program builds leadership skills and provides exposure to community leaders, challenges and opportunities.
2019 - 2020 Leadership Cenla Participants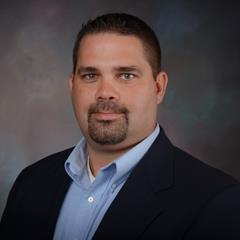 Mark Bordelon
Mark is the General Manager of Engineering and Project Management based out of Cleco's corporate office in Pineville, LA. Mark and his team are responsible for the planning, designing, and executing of all large, complex capital projects at Cleco. These types of projects range from new power plant construction to large scale transmission system upgrades.
Mark joined Cleco after graduating Louisiana Tech University with a Bachelor's of Science degree in Mechanical Engineering and over the last 18 years has worked on both generation and transmission sides of the business.
Shannon Carmouche
Shannon Carmouche is currently a Coordinator with the Rapides Parish School Board by day and an Adjunct Instructor of Adult Education at CLTCC by night. She works with a variety of principals and teachers to help enhance educational practices at their schools. Shannon has a Master's degree from Northwestern State University in Educational Leadership and also served as an elementary principal for 12 years. Before being appointed principal, she taught 1st, 3rd, and 5th grades all in Rapides Parish Schools. Shannon enjoys traveling and spending time with her husband and two adult sons who are away at college. In December 2019, she will be the mother of a college graduate.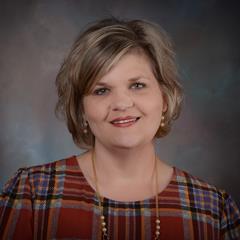 Lauren Clark
Lauren Clark is a clinical manager at CHRISTUS St. Frances Cabrini Hospital, where she leads the day-to-day operations of the respiratory care department. Lauren began her career at CHRISTUS St. Frances Cabrini in 1999 as a respiratory therapist. Since that time, she has served as the supervisor for the RT department, as well as an HR business partner. Lauren is credentialed by the LSMBE as an RRT, and obtained her MBA with a concentration in healthcare administration in 2018. In her free time, Lauren enjoys reading and traveling.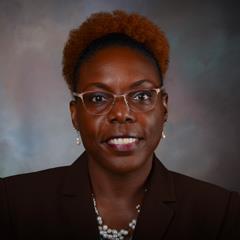 Taura L. Denmon
With over a decade of experience housing citizens in Central Louisiana, Taura L. Denmon, a native of St. Louis, Missouri, has strong ties to the southern region. Since 2004, she has made Alexandria, LA her home. She has immersed herself in the fabric of Central Louisiana and has the ability to not only see a problem, but seek immediate solutions that have sustainable impact. Using her unique skills, training, experiences and education in the housing industry, Taura is ready to bring positive change to all residents in CenLa.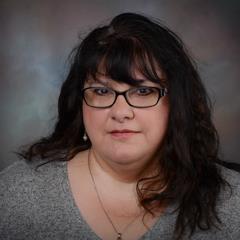 Amy DeSelle
Amy DeSelle has worked for Gilchrist Construction Company for over 20 years. She was recently promoted to Business Leader where her main focus is to maintain or increase project gross profit margins. When she is not working, she spends time with her children Anna and Mikey. She likes to read, cook and sleep late on weekends. She is a serious TV binge-watcher and a Starbucks connoisseur.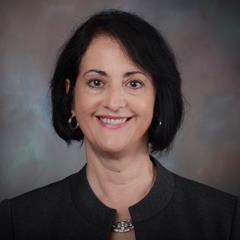 Lisa Doney
Lisa is the Campus Dean for Central Louisiana Technical Community College Alexandria Campus. She has worked in higher education administration for over 20 years. Lisa is originally from Natchitoches, LA and graduated from NSU with a Bachelors in Business and a Masters in Student Personnel Services. She currently resides in Alexandria with her husband, Bruce and son, Christopher.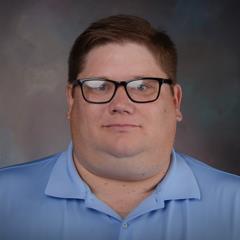 Mark Dubea
Mark Dubea is a lifelong resident of Avoyelles Parish, Marksville, Louisiana. Mark is a Human Resource generalist and a current employee of Gilchrist Construction. Mark has been employed by Gilchrist for 11 years. Mark is a graduate of Louisiana State University with a Bachelor's degree in Kinesiology. Mark enjoys being in the Human Resources field because he gets to meet and help many people. Mark is a member of the St. Cecelia Chorale and a Member of St. Joseph's Catholic Church. Mark enjoys participating in his Fantasy Football league and outdoor activities, such as camping.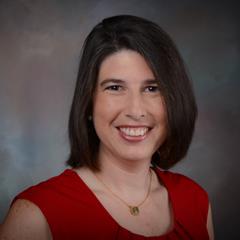 Heather Ledet
Heather Ledet, BSN, RNC-OB, C-EFM is the Nurse Manager of Labor & Delivery at Rapides Women's and Children's Hospital. She earned a Bachelor of Science in nursing degree in 2007 from Northwestern State University. She holds national certifications in Inpatient Obstetrics and Electronic Fetal Monitoring. Heather is also a member of the Association of Women's Health, Obstetrics and Neonatal Nurses (AWHONN). She is an active member of Our Lady of Prompt Succor Catholic Church, Cenla ACTS, and she serves as a Girl Scout Troop Leader for Troop 1026.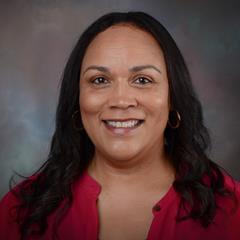 Mary Lee
Mary Lee is a manager at Cleco where she oversees 13 Customer Service Offices throughout their service territories; her team provides face-to-face services to Cleco's walk-in customers. Mary has been with Cleco for 25 years and has previously worked in just about all departments within Customer Service. Mary's years of experience in Customer Service prepared her to serve in the capacity as Team Lead, Supervisor and now Manager. Mary was born in Avoyelles Parish where she frequently visits and spends a lot of time. She has been a resident of Rapides Parish for the majority of her life. Mary has been married to Alan Lee, Sr. for 29 years. They are parents of two children: Alana Lee, a Registered Nurse in Houston, Texas and Alan Lee II, a senior majoring in Biochemistry at Louisiana State University in Baton Rouge, Louisiana. Mary and her family enjoy traveling and spending time with extended family.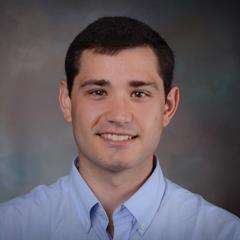 Landon Lohmann
Landon Lohmann is a Process Engineer for RoyOMartin working at an OSB manufacturing facility located in Oakdale, Louisiana. He holds a Bachelor's degree in Mechanical Engineering from Oklahoma State University. His experience in the wood products industry began in Texarkana, Texas where he worked as a Reliability Engineer at Graphic Packaging International for nearly two years. Landon's passion for this industry, people, and safety drives success into each of his projects as he seeks to develop as a leader in his company and community.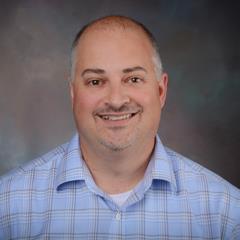 Jason Lavergne
Jason Lavergne is the Radiology Manager at Rapides Regional Medical Center. Jason has over twenty one years of clinical Radiology experience and just under two years of management experience. With experience, both personally and professionally in non-profit and for profit organizations, Jason has a diverse background of the healthcare landscape in Central Louisiana. Jason holds a Masters in Healthcare Administration from Louisiana State University Shreveport and is a licensed Radiologic Technologist with advanced certification in MRI.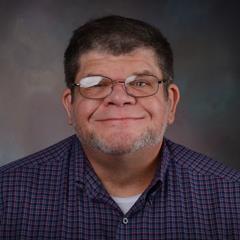 John Marks
John Marks is an assistant professor of criminal justice at LSUA. A native of Georgia, he moved to Central Louisiana in January 2019. After being honorably discharged from the United States Navy, he worked in the service industry as a waiter, a salesman, and a correctional officer in adult and juvenile corrections. He has a BS in Political Science, an MPA with coursework specific to city management, and a PhD in Criminal Justice from Sam Houston State University.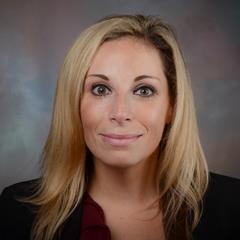 Sybil Montegut
Sybil Montegut is the General Manager of the Transformation and Innovations Department at Cleco Corporate Holdings LLC. Career highlights include integrating the $1.0 billion acquisition of NRG South Central Generating, a subsidiary of NRG Energy, Inc. and working on the 2016 privatization of Cleco Corporation. She joined Cleco in 2008 and has worked in various capacities within Cleco's financial organization, including the corporate analytics department, investor relations, corporate taxation, and transaction teams.
Prior to Cleco, Montegut worked for Stewart Enterprises in New Orleans, as Supervisor of Corporate Tax. Montegut serves as Treasurer on the boards of Cenla Alliance for Animals (CAFA) and Montessori Educational Center which are located in central Louisiana. Montegut holds a B.S. in Accounting from Northwestern State University.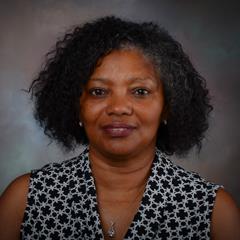 Lenná Mouton
Lenná has been in the public sector over 30 years. Currently, she is the Direct Service Coordinator of Rapides Parish Library, supervising 10 locations. She is a graduate of Alfred M. Barbe and attended McNeese State University for 2 years. Her career began with Waldenbooks in 1979 as a part-time worker. In the 20 years with Waldenbooks/Borders, she grew within the company, becoming Assistant Manager, Manager, Area Manager and District Manager of 23 stores over a range of 3 states. Her career has led her from managing staff to leading and mentoring staff for the betterment of their career.
Lenná was born and raised in Lake Charles, LA. Parent of one daughter, Leshia Castille for 39 years. She has two awesome grandsons, who are the joy of her life. Lenná loves to plan and organize events in her pastime. She is an avid reader of Christian Fiction and Business books. She enjoys life of being a Christian and support her church in community events.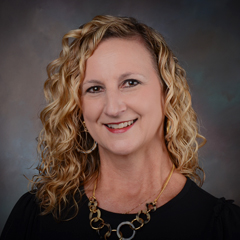 Tracie Nugent
In July 1991, Tracie Nugent began her career with Cleco and has worked within the Customer Experience area for 28 years. Tracie, born and raised in Alexandria, Louisiana, started her Cleco career working in the Alexandria Customer Service Office as a Customer Representative assisting customers with payments, billing, and the overall customer experience.
Tracie has served many roles throughout her years within the Customer Experience area, such as, Customer Service Representative, CIS (Customer Information Systems) Coordinator, Revenue Protection Coordinator, Supervisor of Customer Systems & Credit Department, and her current position as Manager of Customer Billing, Customer Systems & Credit and Permit Department. Outside of Tracie's career life, Tracie enjoys spending time with her husband Reggie of 16 years. Tracie and Reggie have three adult children: Lauren Mallory (Jordan), Dylan Nugent (Charli) and Kyle McLeod (Makaylin). Tracie and Reggie enjoy hunting, camping and spending time with family and friends.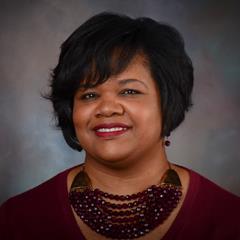 Mildred Price
Mildred Price is employed with the City of Alexandria as the Examination Analyst in the Civil Services Department. Throughout her career, Mildred has worked with various companies in different industries which include: hospitality, healthcare as a clinician and non-clinician business executive, financial industry, and currently government. Away from work, she spends her time serving her church in different capacities, volunteering with the youth, and she is involved in various community service events and non-profit organizations. In 2019, she was awarded Grand Lady of the year for the State of Louisiana by the Knights of Peter Claver and Ladies Auxiliary for her service. Mildred has been married to her amazing husband Quentin for 15 years and they have two children; Franjone' and Quentin Jr.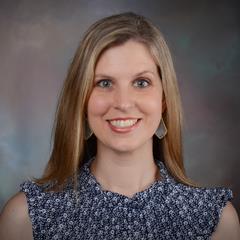 Rebekah Simpson
Rebekah Simpson is the Program Manager for Early Childhood for the Orchard Foundation. She is responsible for the development and implementation of the Early Childhood initiatives, including the early childhood family literacy program, Read to Soar. Mrs. Simpson holds a Bachelor of Science degree and a Master's degree in Elementary Education from Delta State University. Prior to joining the Orchard Foundation, Mrs. Simpson served as a classroom teacher at the lower elementary level throughout Mississippi.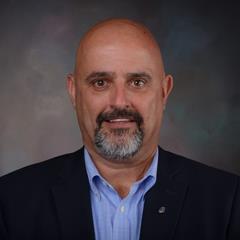 Nolan Spillers
Nolan J. Spillers is a lifelong resident of Alexandria, LA with over 25 years of retail, commercial and consumer lending experience. His current position is Vice President at First Federal Bank in Alexandria where he has direct oversight of retail operations at seven Central Louisiana branches as Branch Administrator. His job consists of commercial lending, hiring, and monitoring of staff and employee growth. Mr. Spillers serves as Treasurer on the Board of Directors of the Cenla Homeless Coalition and enjoys being involved in local non-profit events. He enjoys fishing and cooking in his spare time.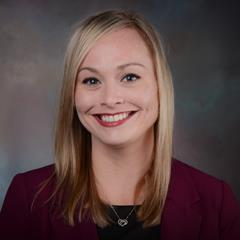 Summer Steiner
Summer Steiner, a Louisiana native, currently serves as the Accounting Manager for the England Authority/Alexandria International Airport. In this role, she manages the day-to-day financial operations of the organization and oversees the nearly $50 million dollars in state and federal capital improvement grants. Prior to joining the England Authority, she was a staff accountant at Rapides Regional Medical Center. She earned a Bachelor's Degree in Accounting from Louisiana College and was the recipient of their "Outstanding Graduating Senior in Accounting" Award. She is a Certified Government Finance Officer and a member of the state and national Government Finance Officers Associations. She is also a member of the Central Louisiana Chamber's Young Professionals Group. In her spare time, Summer is an avid duck hunter and a passionate Dallas Cowboys fan.
Angela Stewart
Angela Stewart is the Laboratory Director at CHRISTUS St. Frances Cabrini Laboratory in Alexandria, LA. Angela was born in Ipswich, Suffolk in the United Kingdom. She moved to the US in 1993 and attended the Trident Technical College in Charleston, South Carolina. She moved to Central Louisiana in 1995 and in December 1998, graduated from the first Clinical Laboratory Science Associates Degree Program at LSUA. Angela performed her clinical internship at the Cabrini Laboratory and as a result was hired to work the evening shift as a Medical Technician in the Laboratory. Angela had a desire to lead and to supervise on the Evening Shift so she proceeded to continue her education and hence graduated in 2004 with her Bachelor's degree in Clinical Laboratory Science from the Louisiana State University in Monroe. Upon Graduation, Angela was promoted as the Evening Supervisor.
In April 2007, Angela was promoted as Quality Assurance Coordinator. In her new role Angie and her Team concentrated on Service Excellence and received an award for "Most Improved" in July 2008. The Laboratory went from the 6th percentile to the 98th percentile in Patient Satisfaction in the Laboratory Outpatient area.
In August 2015 and then October 2017, Angela was promoted as the Laboratory Manager and the Laboratory Director respectively. Angela currently serves as Laboratory Chair for the CHRISTUS Health resource group in Irving, Texas. She is instrumental in assisting in making decisions on group buys and standardization of Laboratory processes and equipment.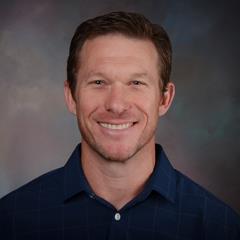 Scott Townsend
Scott Townsend is the corporate purchasing manager for RoyOMartin, a forest-management and wood-products manufacturer in Central Louisiana and East Texas. In his role, he leads a team of 15 professionals, who are responsible for procurement, contracting, and storeroom operations at the company's three manufacturing facilities and the corporate office. Scott holds a MBA from Auburn University and a Bachelor of Science in Accounting from Louisiana College. Prior to joining RoyOMartin in 2013, Scott worked as an accounting manager.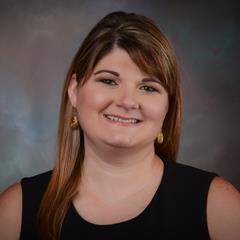 Krystal Webb
Born and raised in Central Louisiana, Krystal Webb graduated from Pineville High School with the class of 1998. After many years of work in healthcare, she transitioned into the field of health insurance. Licensed by the Louisiana Department of Insurance in Health and Life insurance, she has worked for Blue Cross Blue Shield of Louisiana for 12 years in their Alexandria District Office. As an Associate Account Manager, she manages groups in the Alexandria and Monroe regions. She currently resides in Pineville, LA with her husband of 14 years, Jacob, and their two children, Matthew and Emma.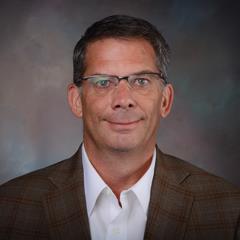 Steve Walker
Steve is in sales and website management at Cenla RV Center. He consults with his clients during an interview process to discover the best recreational vehicle that fits their lifestyle and budget needs. He also runs multiple social media websites under Steve Walker "Camper Guy" with over 50,000 followers.

Steve graduated from Louisiana College in Management/Marketing and has over 30 years in the Recreational Vehicle Industry. He grew up in his family's recreational business Jimmy Walker RV Sales. Steve is an active member in Central Louisiana Chamber of Commerce and Calvary Baptist Church in Alexandria. He currently resides in Alexandria, LA with his wife Cadee Ann, and their two children, Grace and Emma.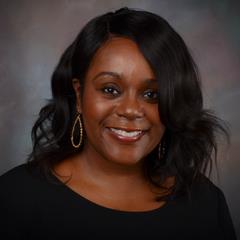 Lennisha A. Webster
As a Business Partner in Human Resources, Lennisha consults with the leaders and managers by providing HR guidance on employee relations and helping to increase morale to continue improving working relationships. Lennisha is detail-oriented, ambitious and driven. She holds a Bachelor of Science degree and a certificate in Human Resource Management. She has been an employee at Rapides Regional Medical Center for over 20 years. Lennisha is also a member of the Central Louisiana Society for Human Resources Management.

Continuing Education
Contact Information
Continuing Education and Community Outreach
8100 Hwy 71 South
Alexandria, La 71301
Phone: (318) 427-4441 or 318-599-9779
Email: continuingeducation@lsua.edu