Sisters Like Me: Black Girl Magic at LSUA
What is Sisters Like Me?
All too often, Black women are isolated in higher education settings. This isolation is particularly evident at predominately white institutions — being seen and felt on administrative, faculty, staff and student levels. Sisters Like Me: Black Girl Magic is an original program, created by the Women's Resource Center and Black Student Cultural Center at the University of Wisconsin-Milwaukee, to address and correct Black women's isolation by bringing together Black women identifying members of the campus community. By doing so, Black women prioritized and participated in self-care as a radical and liberating act. The Office of Diversity, Equity and Inclusion at Louisiana State University of Alexandria is honored to continue and expand this programming on LSUA's campus to center, uplift and show appreciation for Black women in the LSUA and CENLA community.
About the Event
Sisters Like Me: Black Girl Magic at LSUA will be an evening of critical conversation, fellowship and empowerment. This year's theme was developed by the Sisters Like Me: Black Girl Magic program committee comprised of LSUA Black women identifying students. The 2022 theme is – I AM: THE POWER OF POSITIVE AFFIRMATIONS.
Save the Date!
October 19, 2023 | 5:30 PM | Doors Open at 5:00 PM
Location: LSUA Brumfield Caffey Ballroom
FAQs
Who can attend/participate?

This event is specifically dedicated to highlighting Black women identifying students at LSUA. While priority is given to creating a safe space for Black women and women of color, women identifying faculty, staff and community members will be able to engage in conversations, panel discussions and explore issues pertaining to the experience of Black women. While the theme, keynote and panelists change annually, you can expect the discussion to address how Black women navigate life as their authentic selves, build their brand, and balance life, work and family in a complex world.

What is the attire for the event?
How early should I arrive?

Arrival by 5:00 PM is strongly suggested. The event will start promptly at 5:30 PM.

Who should I contact with any additional questions?
2023-2024 Program Committee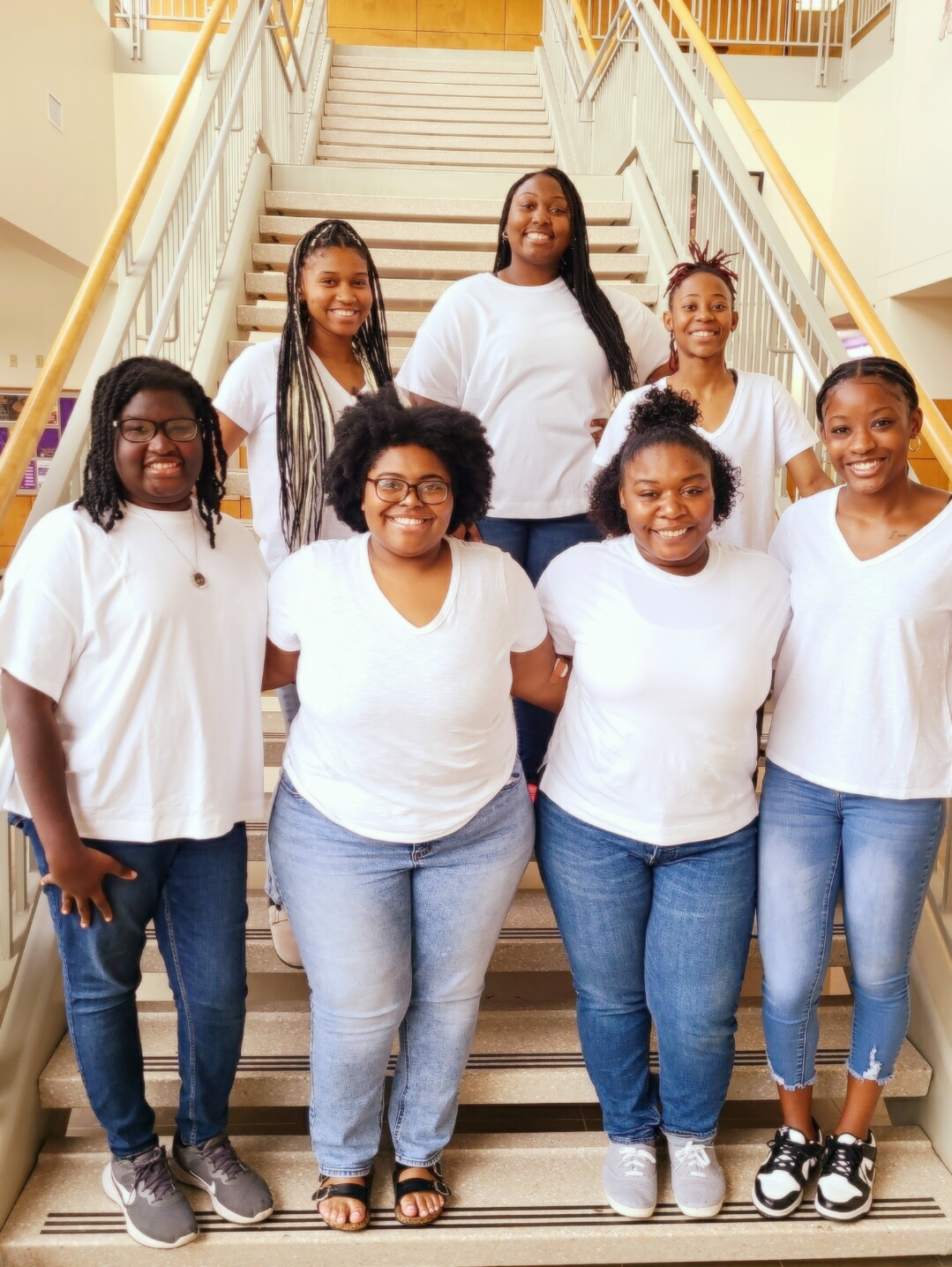 Zoria Sewell, Chair
Jade Alexander Co-Chair
Qua-Morah Hawkins, Communications Director
Folashade Kinyomi, Operations Director
Jalyn Cross, Operations Director
Jewel Jones, Registration Director
Amani Gray, Registration Director
Aniyah Roundtree, Awards Director
2023-2024 Program Advisors
Connie Cooper, Chief Diversity Officer/Director
Desalynn Lewis, Financial Advisor
Haylee Malone, Director of Student Engagement
LaMona Wallace, Administrative Assistant for Academic Affairs
2023-2024 Community Representative