Rights of Passage Ceremony
About the Ceremony
The Rites of Passage ceremony acknowledges and celebrates LSUA students of color, particularly those of African-American and Latin-American heritage, who successfully completed an Associate or Bachelor Degree. This event recognizes students' accomplishments and the community that supported them, while also marking their transition from LSUA to their future studies or professional endeavors.
This ceremonial pre-commencement event, embraces culture, customs, and traditions. You can expect to hear words of wisdom from notable speakers and community leaders, student recognition, and musical selections culminating with the donning of the Kente. The colorful, embroidered Kente ceremonial cloths are hand woven in Ghana and meant to connect the graduates with their ancestors.
Registration
To participate in the ceremony and receive a Kente or Serape stole, LSUA students must register online.
The student must have successfully applied and received approval to graduate.
Registration for the Fall 2023 Rites of Passage Ceremony
is now open and will close December 3, 2023
Schedule of Events
Fall 2023 Rites of Passage Ceremony
Keynote Speaker: Dr. Cheronda Cooper
Date: December 10, 2023
Time: 2PM
Location: Mulder Hall (Richard Gwartney Theatre)
Immediately followed by a reception for graduates and guests. Vegetarian option available.
Fall 2023 Keynote Speaker: Dr. Cheronda Cooper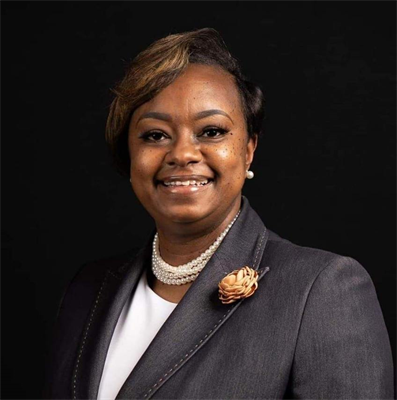 Dr. Cheronda Cooper is an educator leader at Rapides Parish School Board with thirty years of experience teaching and developing youth. Specializing in high impact practices and performance assessment, Cheronda uses that experience to elevate learning outcomes and teaching effectiveness. By focusing on strategies that yield better academic achievement, Cheronda has been able to put the Doctorate in Educational Leadership that she earned from the University of Louisiana at Lafayette to good use. Over the years, her leadership acumen has garnered recognition from the Research Association of Minority Professors, Milken Family Foundation, and the Russia Teacher Exchange Program. Cheronda spends her days at Carter C. Raymond Junior High School as Assistant Principal, but it is observing students reaching their learning goals that keeps her motivated.
When Dr. Cooper is not instructing, she loves spending time with her family, volunteering at her church, and serving on the Rapides Federal Credit Union Board of Trustees .
Kente Stole Significance
The Kente ceremonial cloth, originating in Ghana, is rich with symbolism. The collection of patterns visually represent several African principles. Through the donning of the Kente, we acknowledge the significance of contributions from ancestral sacrifices to the encouragement and support from each student's "village" (family, friends, and loved ones) as they pursue their goals.
Participation Opportunities
There are opportunities for the LSUA community and community leaders to participate in Rites of Passage Ceremonies. We call these volunteers Imani which means belief and faith. Imani enhances the ceremony through speaking, music, and performances for the graduates.
FAQs